The State of Minnesota in the USA has one of the largest proportions of English language learners in the country.  With roughly 25% of students learning English, and 40% language learners in general. The latest data indicates there are 65,000 English language learners in Minnesota schools, which has soared by 50,000 in the past 2 decades, a 300 percent increase.
Now, with the recent appointment of Sergio Paez as the new Superintendent of the Minneapolis school division, the school chiefs of the two largest school divisions int he state are English Language Learners. Paez, who was born in Colombia, and St Paul Superintendant, Valeria Silvia, have both made the transition from language learner to school division leader.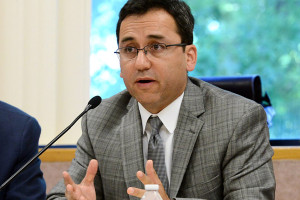 Says Mr. Paez: "I believe that my own personal experience growing up in a home in which English was not the first language has provided me with the knowledge and the understanding that are essential to helping students navigate the educational system successfully,"
Undoubtedly, having faced the challenge of learning a new language can give teachers and administrators a personal outlook into the experience that newcomers face. Having leaders with the empathy to understand what it takes to immigrate to a new place with a new language shows that the State of Minnesota recognizes the importance of developing better programs and support systems to ensure these newcomers become active, contributing members of society.
A clear sign of positive change.