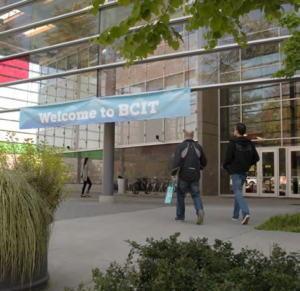 As it transformed its international student pathway programme, the British Columbia Institute of Technology (BCIT) knew it needed an accurate, objective English placement test to ensure students received the right teaching and support to drive success. By adopting Linguaskill it is able to offer an adaptive test, aligned to international standards, which focuses on the skills that its potential students require. The test can be securely invigilated online and delivers fast, detailed and accurate results.
Providing a pathway to successful study
Given the demanding nature of its programmes, with a high level of team-based work, students at BCIT require strong technical academic English skills.
To assist international students with lower levels of language proficiency, BCIT offers its International Student Entry Program (ISEP), a pathway academic English language programme that prepares students to ensure that they are ready to then enter BCIT courses.
Adopting an objective approach to English testing
While ISEP has been operating successfully for many years, BCIT is revamping the programme to ensure that it is mapped to an international standard and is updated to better meet the needs of today's students and the institution.
'BCIT courses require a proficiency in technical academic English, with much of the learning happening in peer-to-peer teams. Since the teams are cohort-based, if students drop out often they cannot be replaced,' explains Janet Zlotnik, Project Lead, Academic Support Planning, British Columbia Institute of Technology. 'We therefore wanted to create a new pathway programme that was mapped to the Common European Framework of Reference for Languages (CEFR) to ensure that students were ready for further study and were able to successfully complete the courses of their choice.'
'What I particularly liked about Linguaskill was
how it combined being standards-based and granular with a focus on general English. I was impressed by how much grammar and vocabulary was embedded in all the questions.'